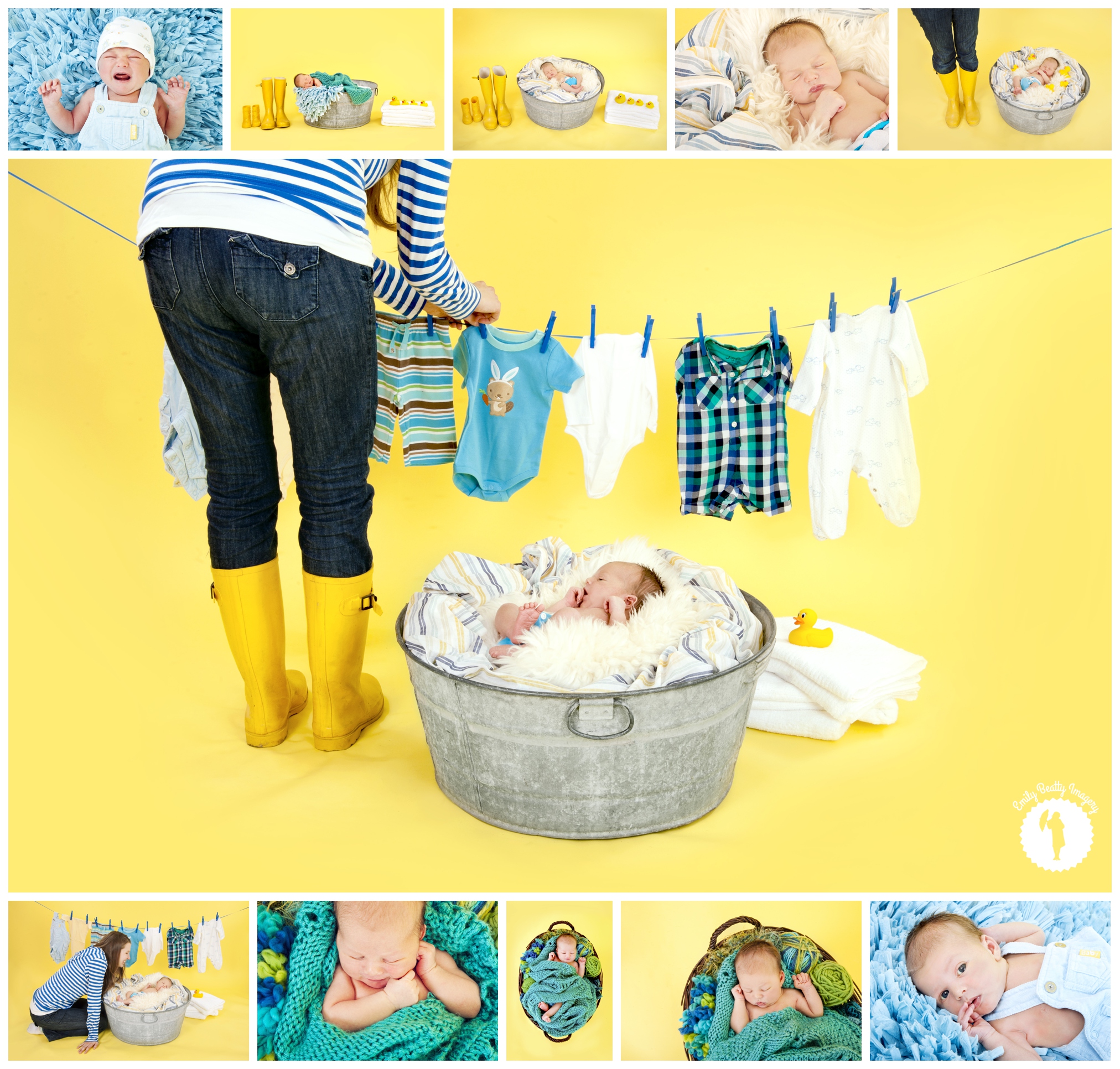 The thing about my sister and her husband, is that they make really cute babies. Three so far, to be exact.
Little Jack here rushed into the world in the family's living room back in March, on our grandmother's 90th birthday. He's happy and healthy and growing, fast. Like, really fast. He's going to be a big boy!
For my sister's third newborn shoot, we wanted to do something literally fun and fresh- and what's more fresh than the smell of clean laundry and newborn babies? We created a washtub setup and theme in my home studio, and selected a blue, white, yellow, and turquoise colour scheme. I think you'll agree the result is pretty adorable, even if Jack was fed up with us by the end of it!

Welcome to the family, Baby Jack! Auntie Em can't wait to take many, many more photos of you and your brother and sister. xoxo