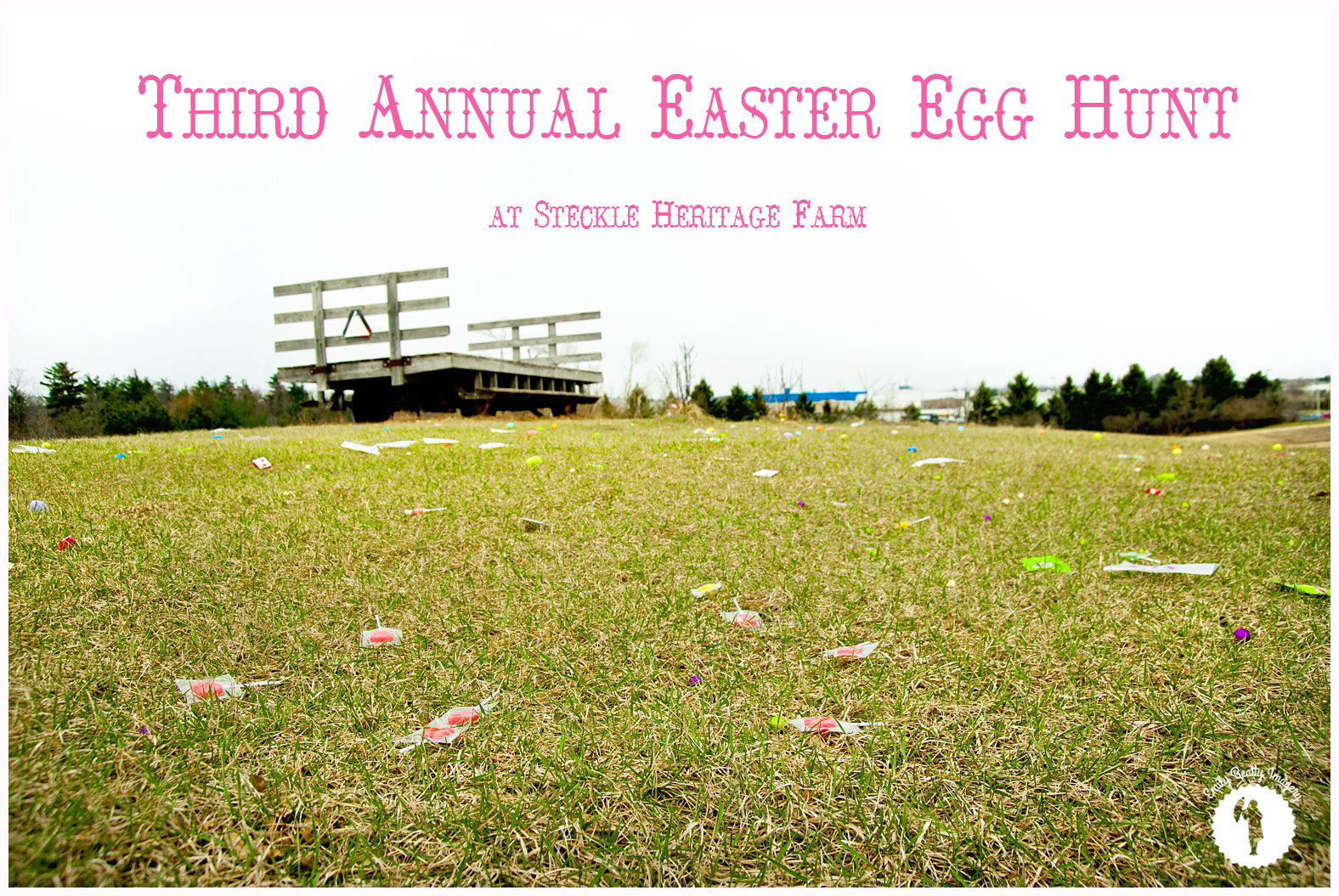 This past Friday, two hundred children and their parents participated in Steckle Heritage Farm's most successful Easter event yet. Now in its third year, the hunt has steadily grown in popularity. In fact, the Steckle team was prepared for a full house after registrations for the 2014 hunt crashed their website almost immediately after it was announced. Fortunately, thanks to some good planning, everybody was happy and cooperative during the hunt and each participant enjoyed an assortment of treats as well as fun farm activities.
The feedback I heard from parents this year has been overwhelmingly positive. From the hunt to the crafts to petting all kinds of baby animals and the DIY photobooth that I provided for parents to use, the crowd agrees, this year's Easter Egg Hunt at Steckle Heritage Farm was a great time for all involved. Despite grey skies and a little bit of rain towards the end of the second hunt, everyone that came out left with a basket of sweets and a smile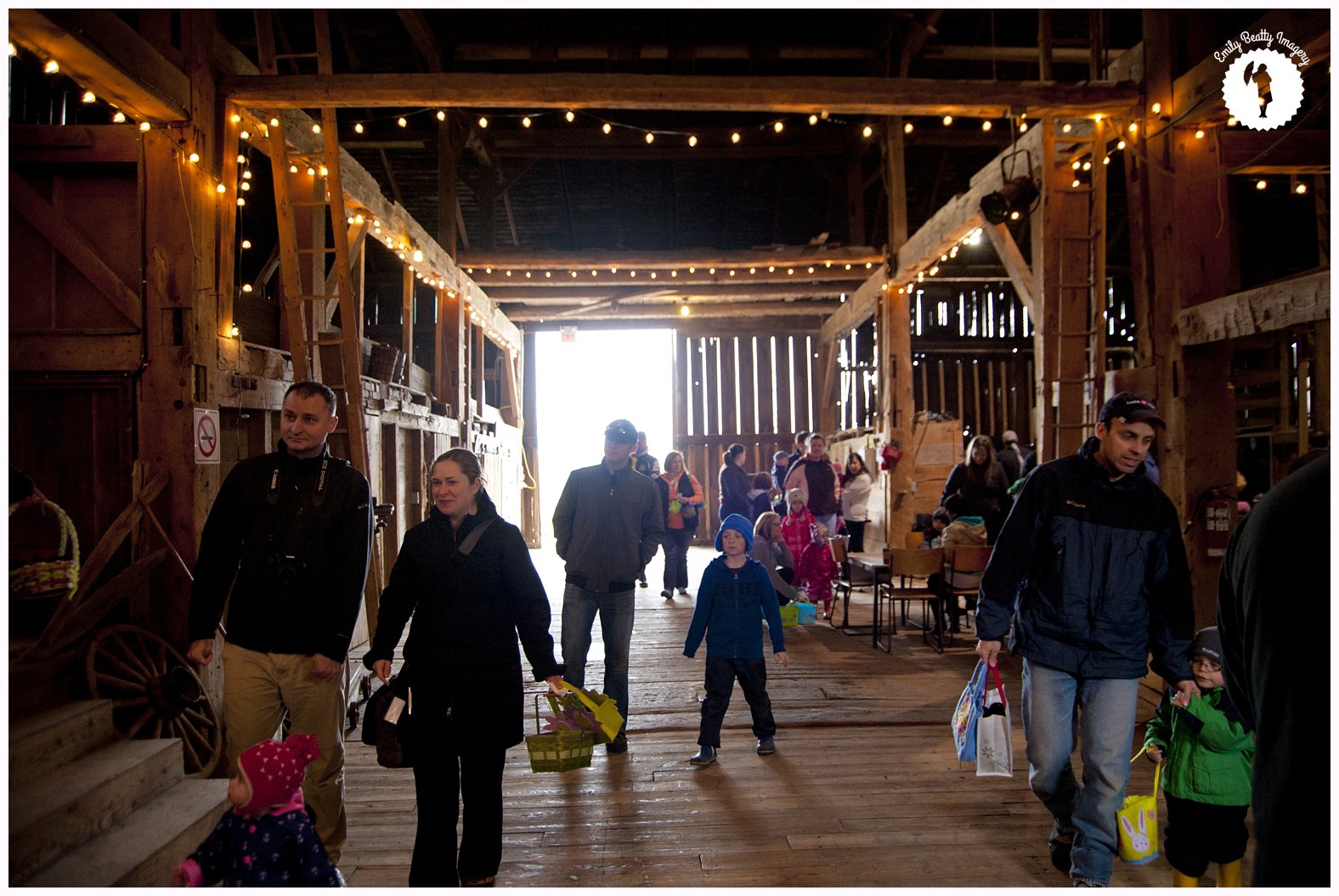 .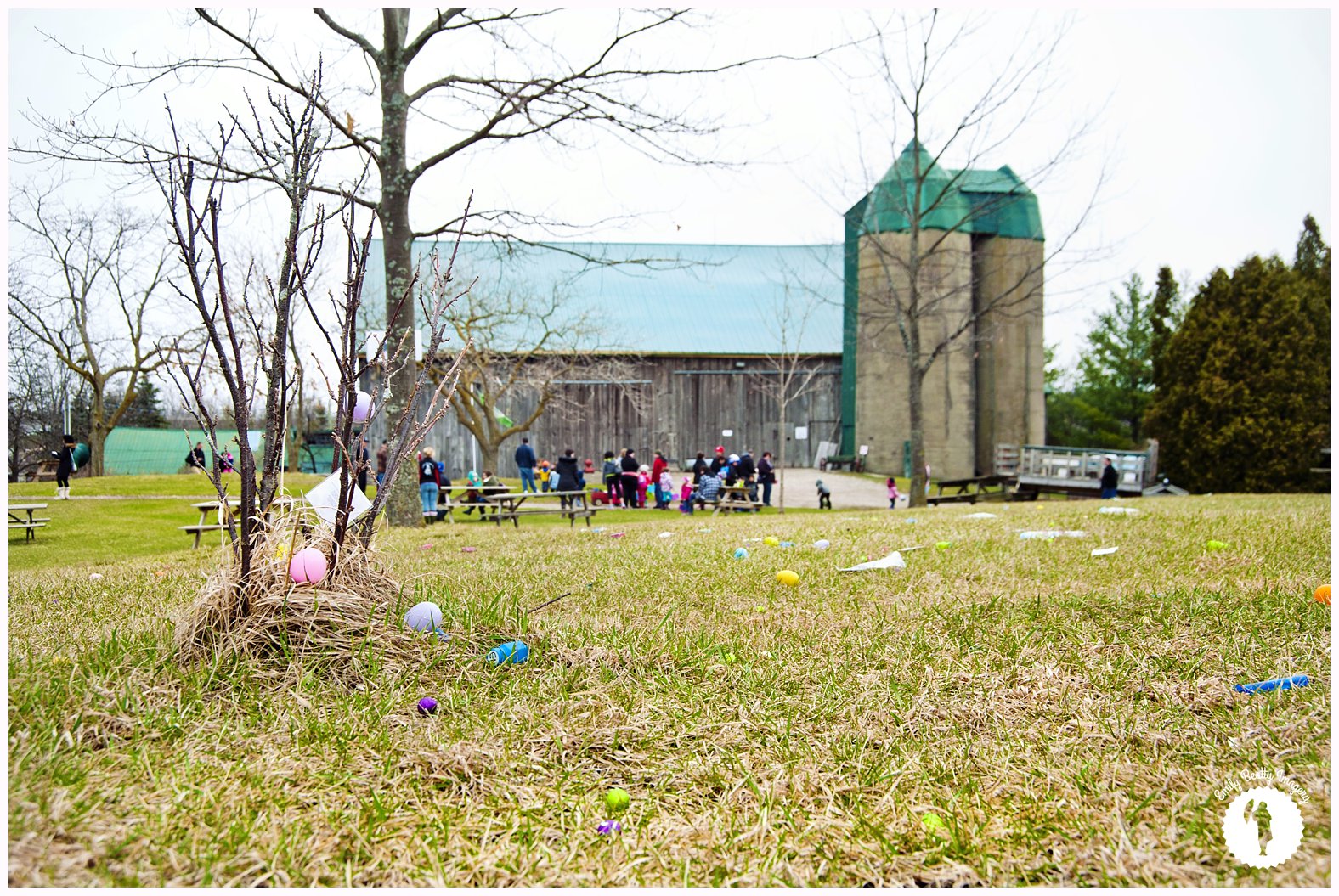 Thanks to all of the Steckle staff and my fellow volunteers for making this Easter Egg Hunt such a memorable occasion. Happy Easter!!!