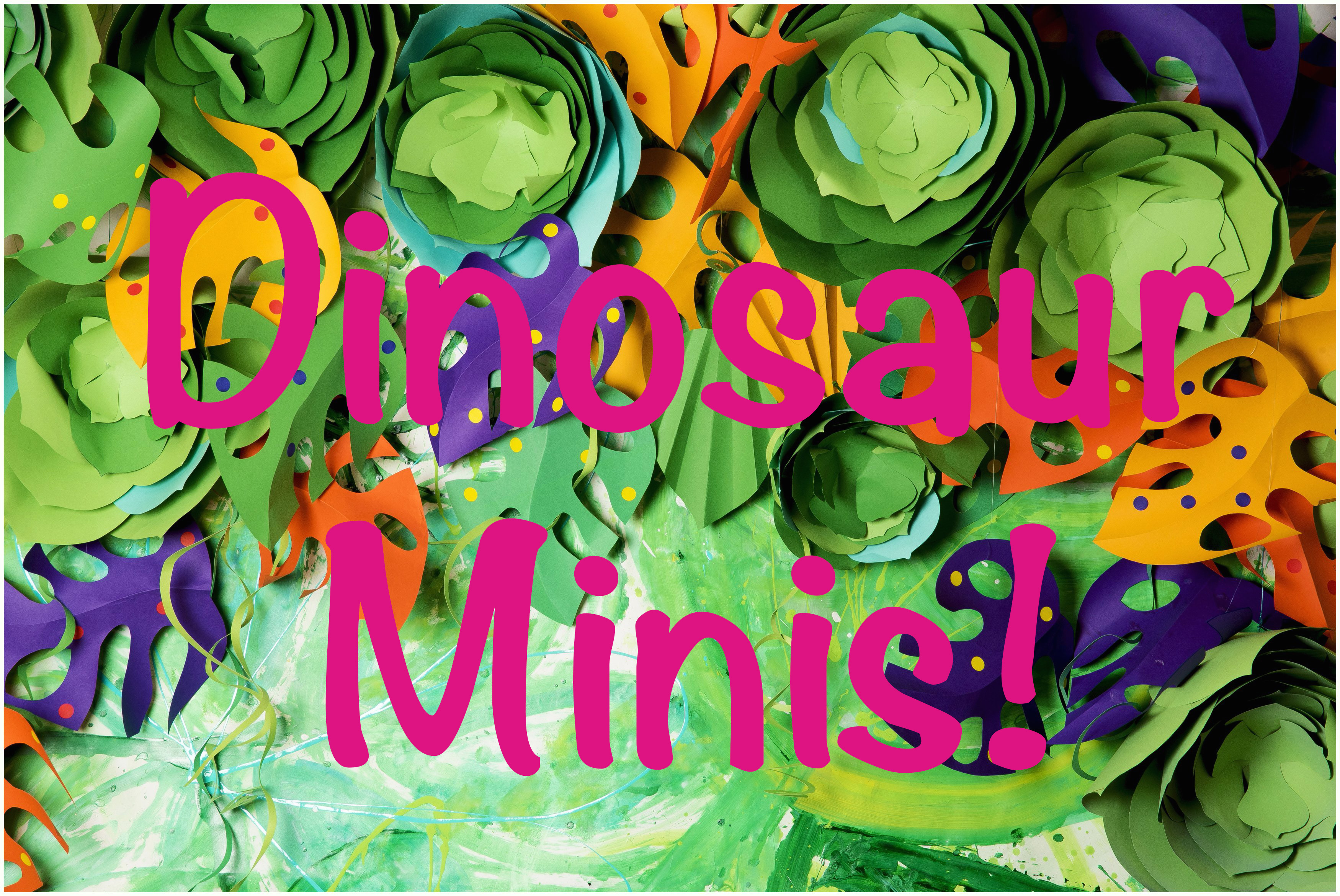 Dino Minis! What could be more fun? As a kid, there were exactly 2 types of library books that I would check out: big photographic volumes about whales, and illustrated books about dinosaurs. Apparently huge, mysterious creatures have always fascinated me. Its a love I share with my husband, and its a photographic theme that has been floating around my head for years now. In the spring of 2016, I decided this would be the year, and I set about imagining how I might construct a dinosaur themed mini photo event for my clients.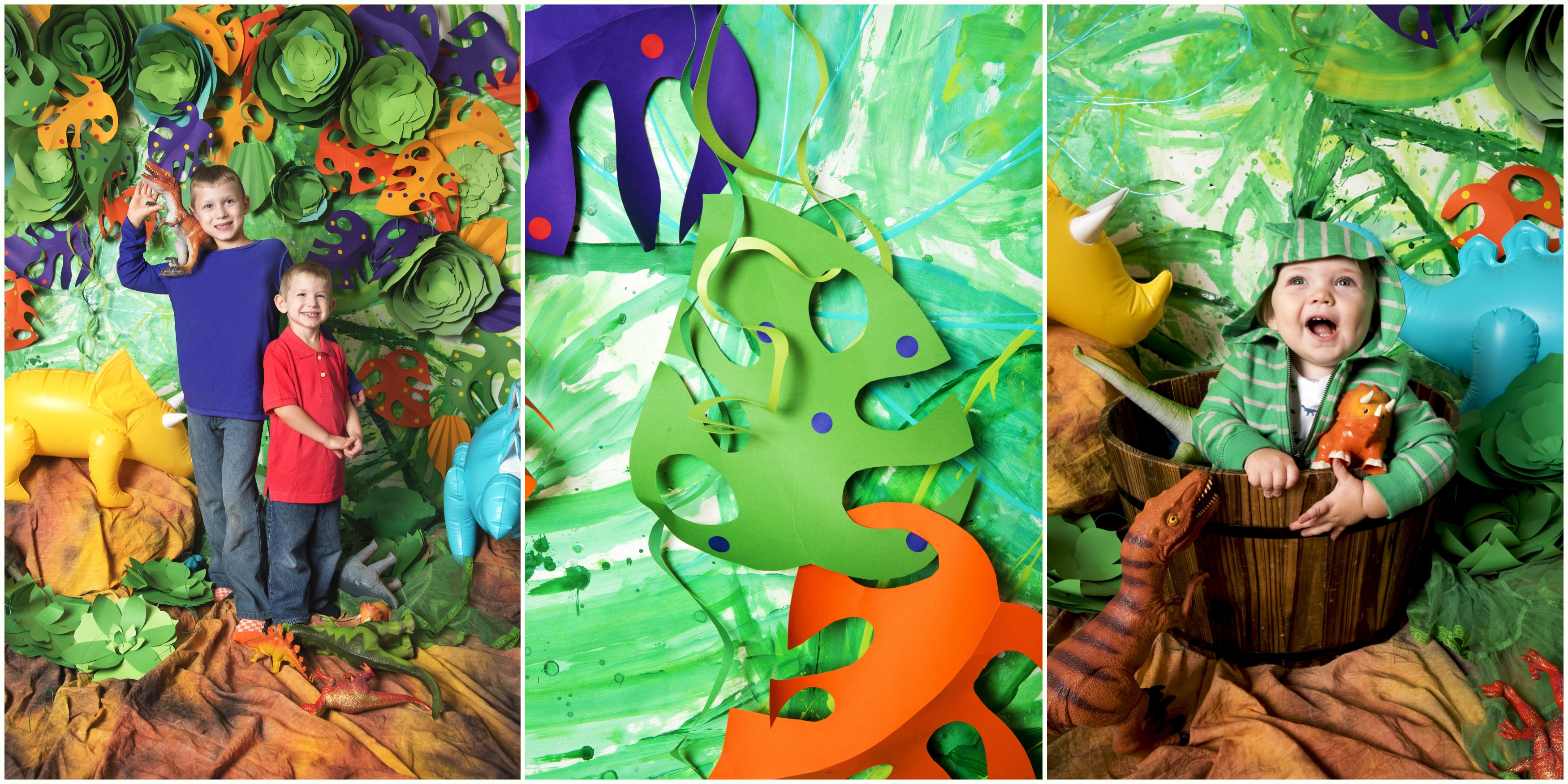 Eventually, I settled on a prehistoric tropical jungle themed dinosaur set, for families that wanted portraits with some extra pizazz. The botanical background is a paper background that I had already hand painted for some wedding clients earlier this year. The handmade green paper succulents had also been a part of the wedding wall, but this set needed something brand new to bring it to life. Inspiration struck when I saw a window display with large paper leaves on a most excellent crafting blog  called Sew Yeah. The night before the first photo shoot, my devoted husband and I stayed up until the wee hours of the morning cutting and shaping all of these green, orange, yellow and purple leaves that you see in the photos.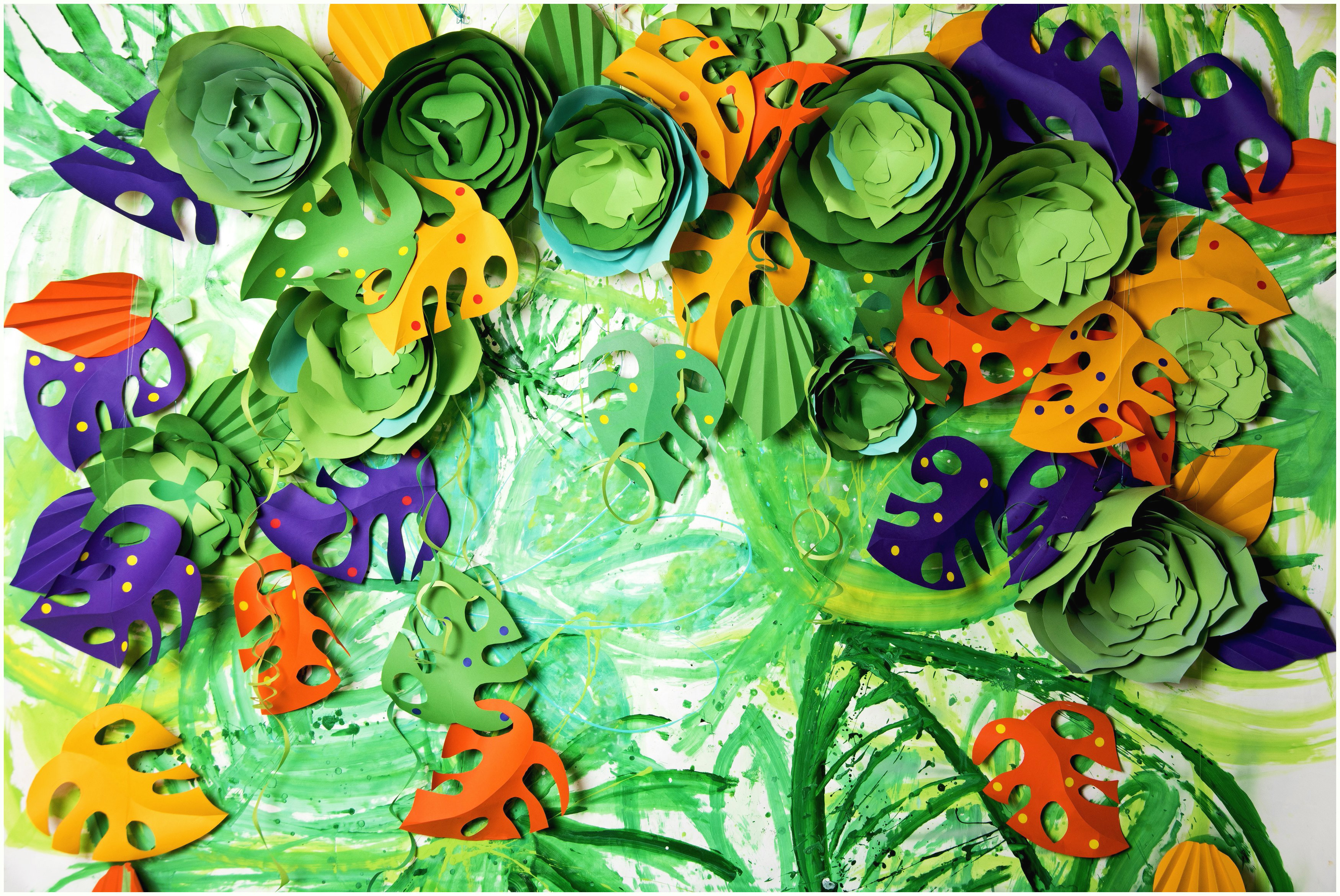 Quite the last minute plan,  but I actually love the way all the paper components came together once I had them taped and tied in place. I added a rustic fall muslin backdrop for the "dirt" with pillows underneath to make "rocks" and added a few plants from our deck to fill out the lower portion of our jungle set. We had lots of toy dinos and unique props to keep the kids entertained during their photos, and there was no shortage of smiles as the kids explored our set and the dinos inhabiting it. It worked out that half of our participants were turning either 1 or 2, and these sessions gave their families a unique way to document their child's milestone without doing the typical balloons and birthday cake smash type of photo session. I'm so glad I just went for it and forged ahead with a very random mini theme. How unique and fun are these images?!?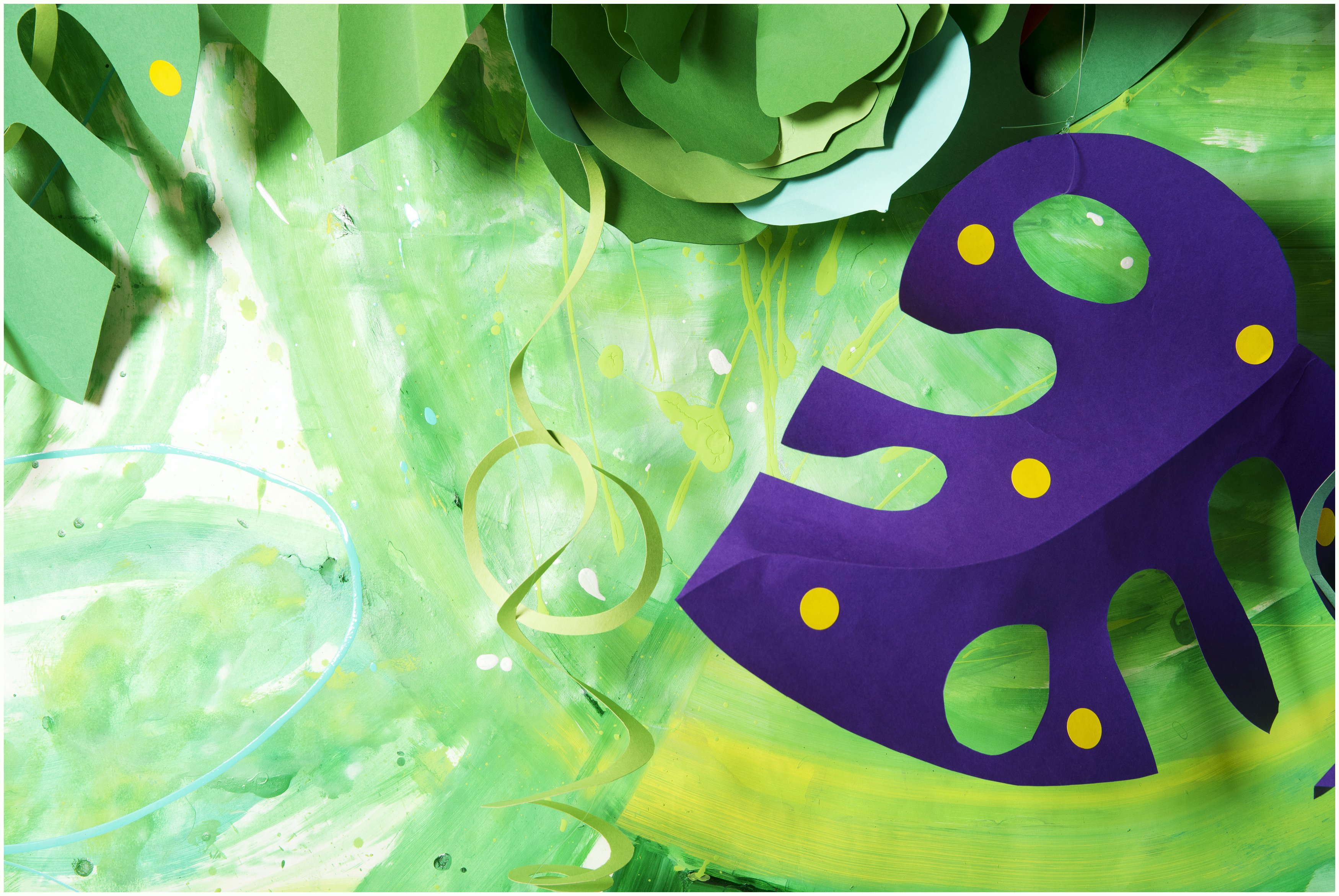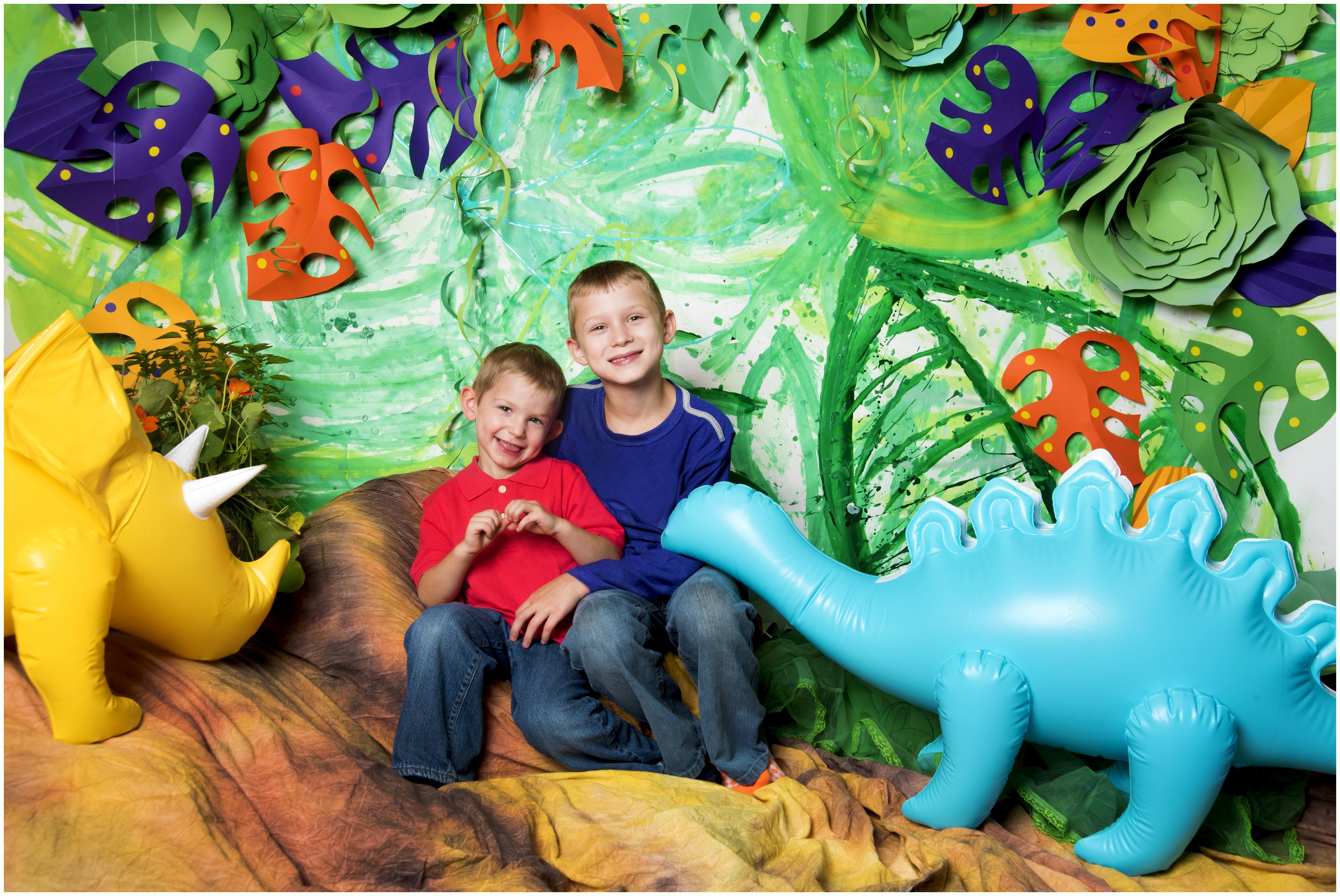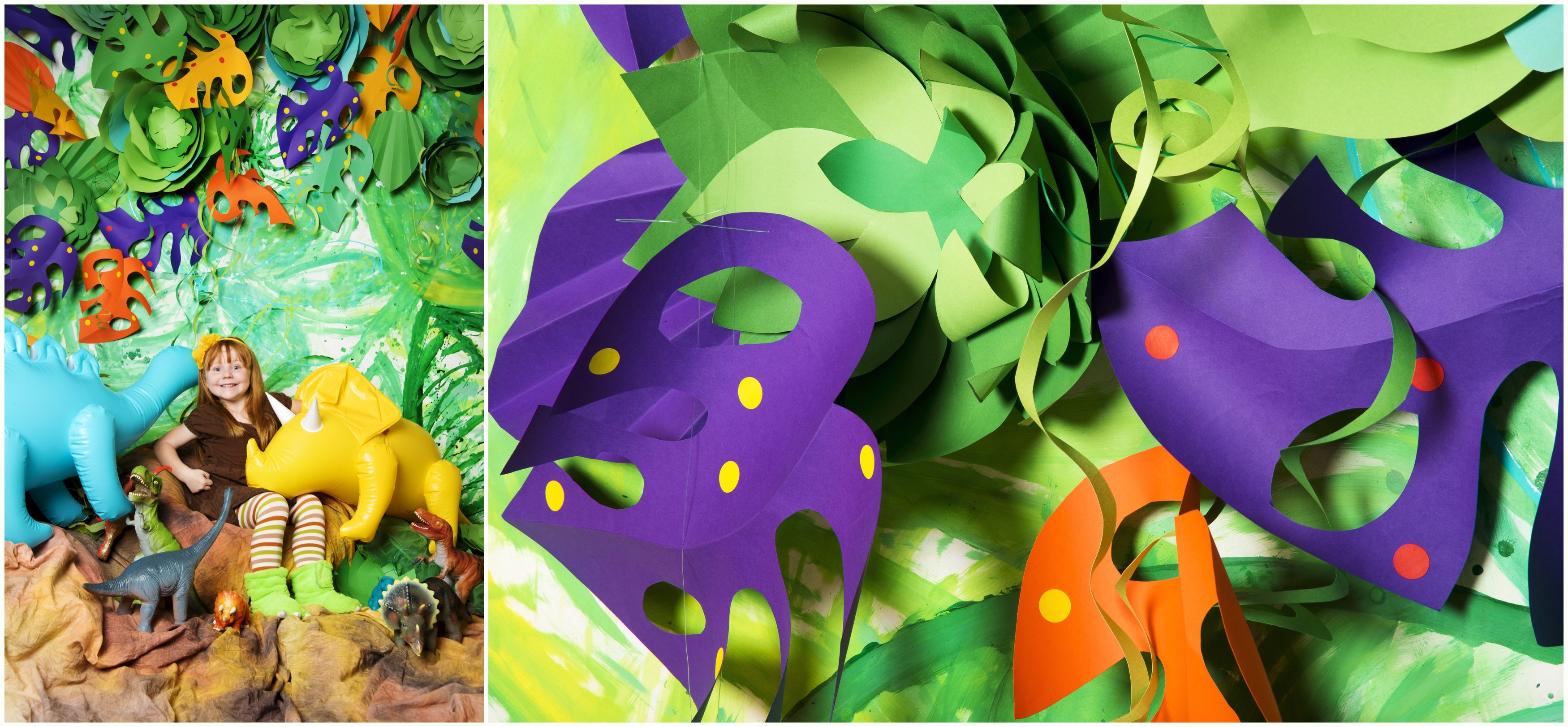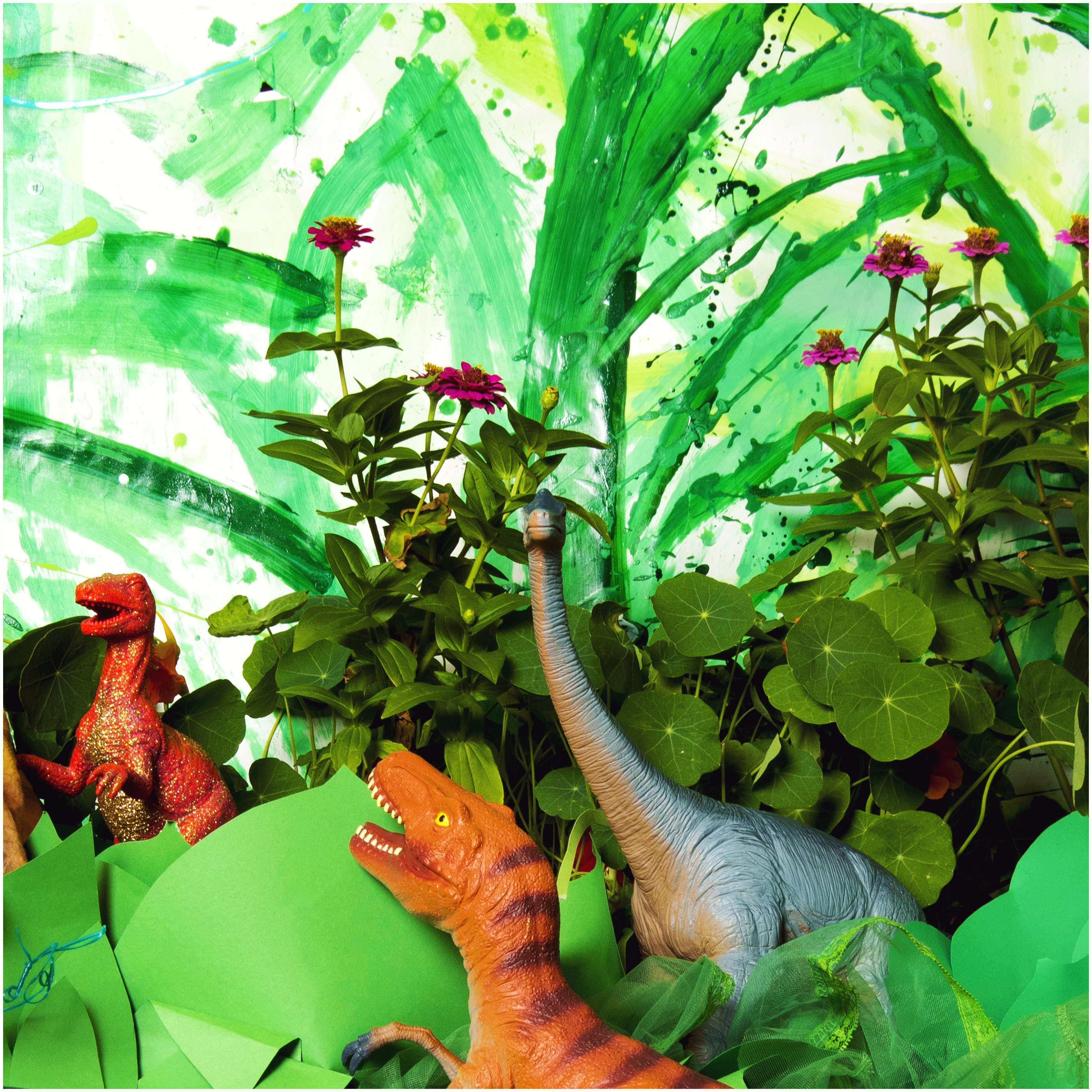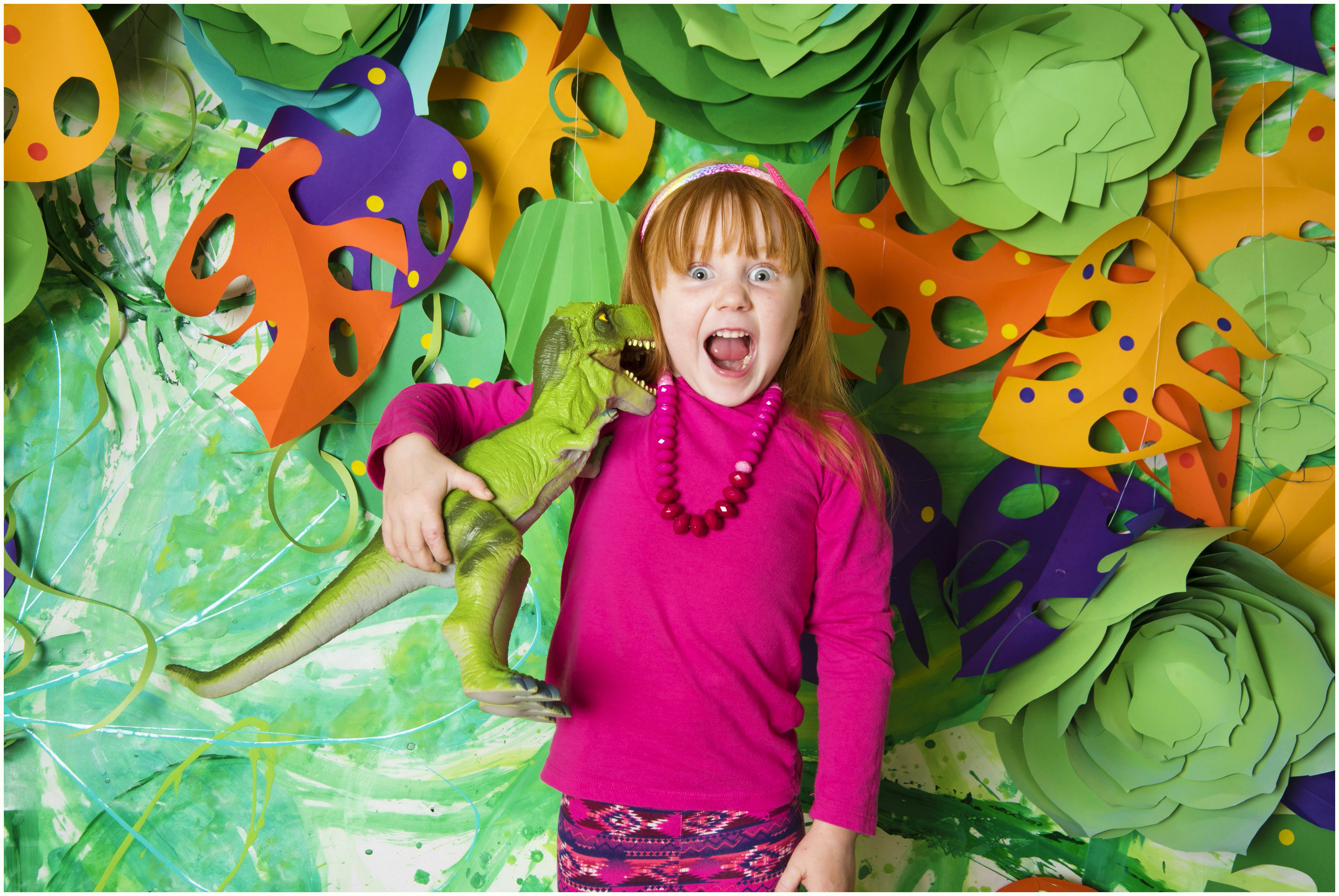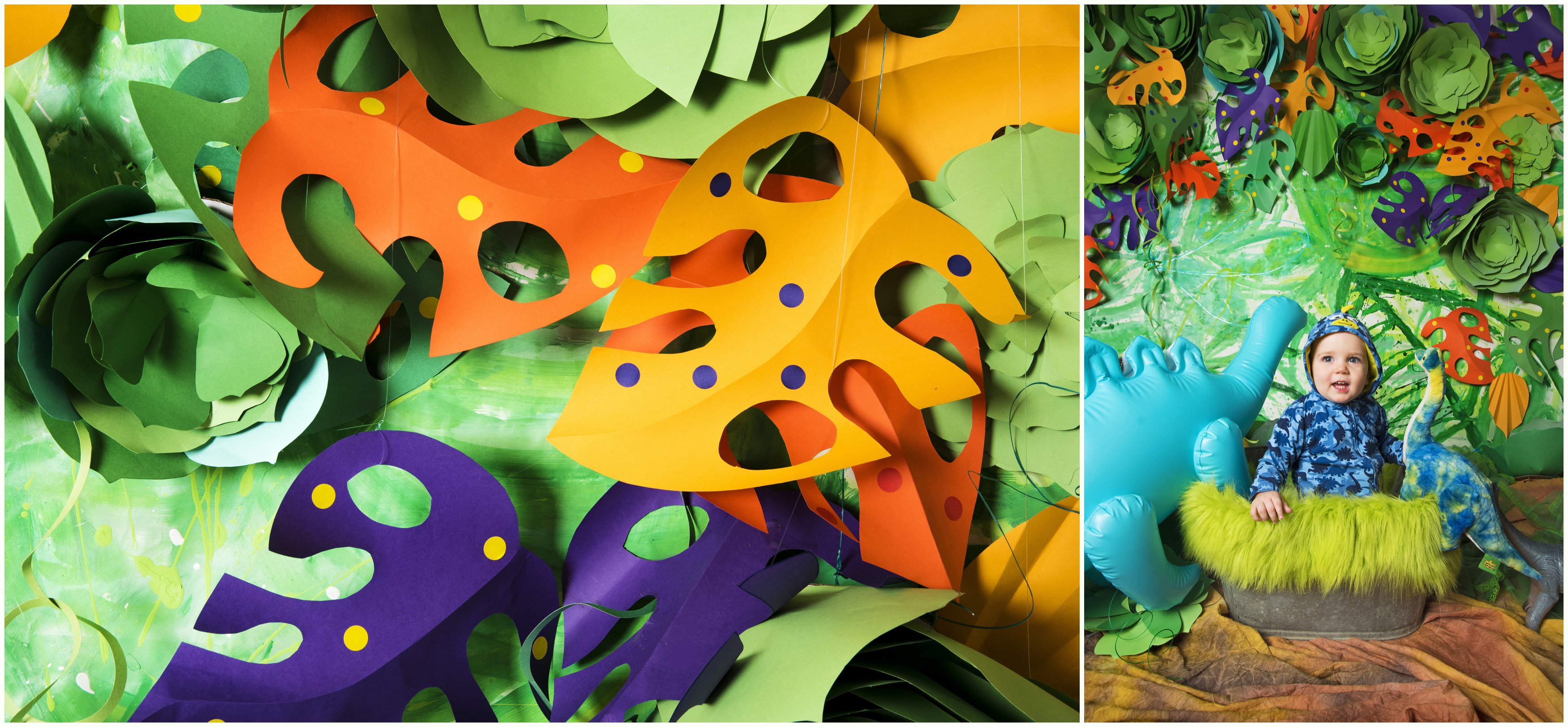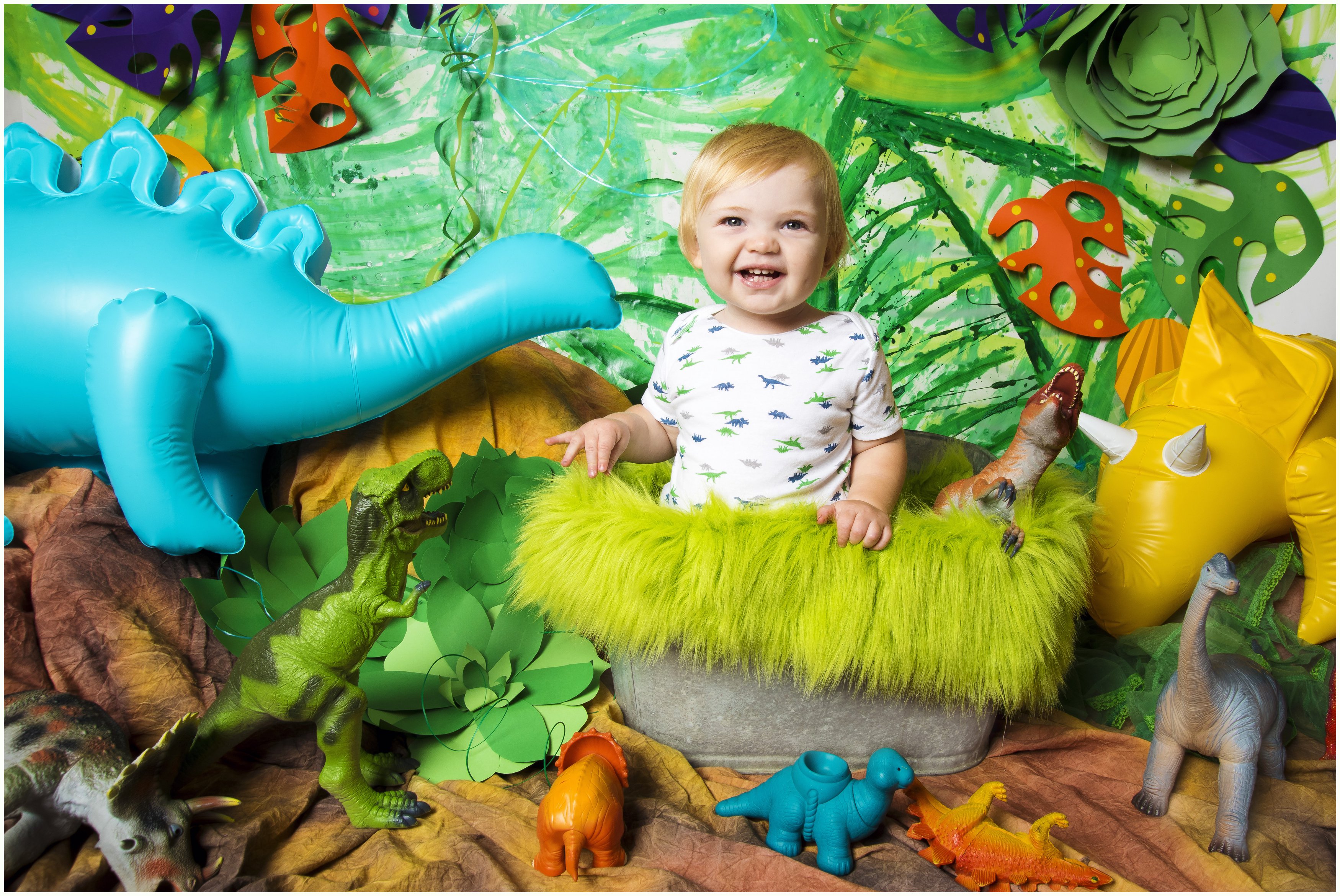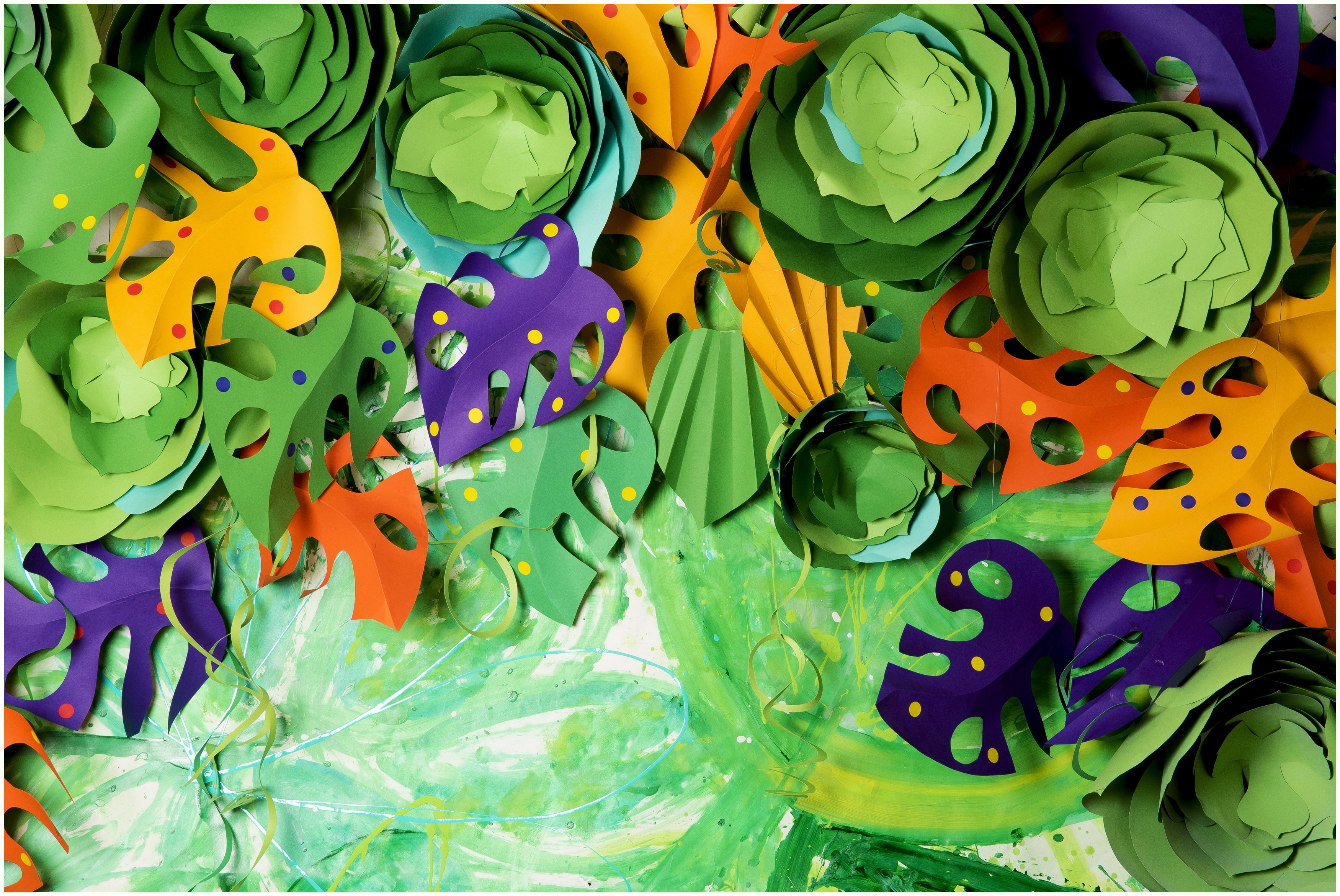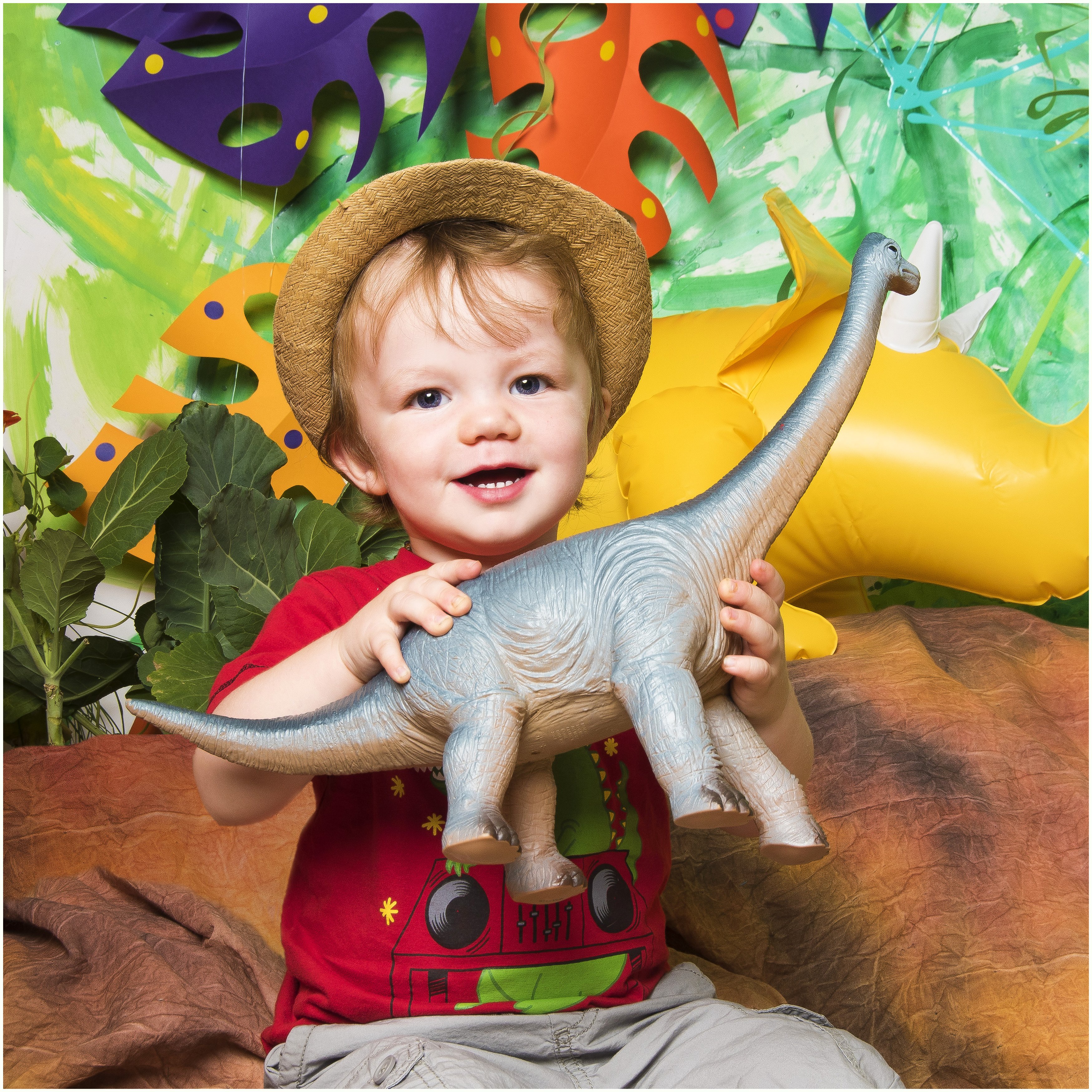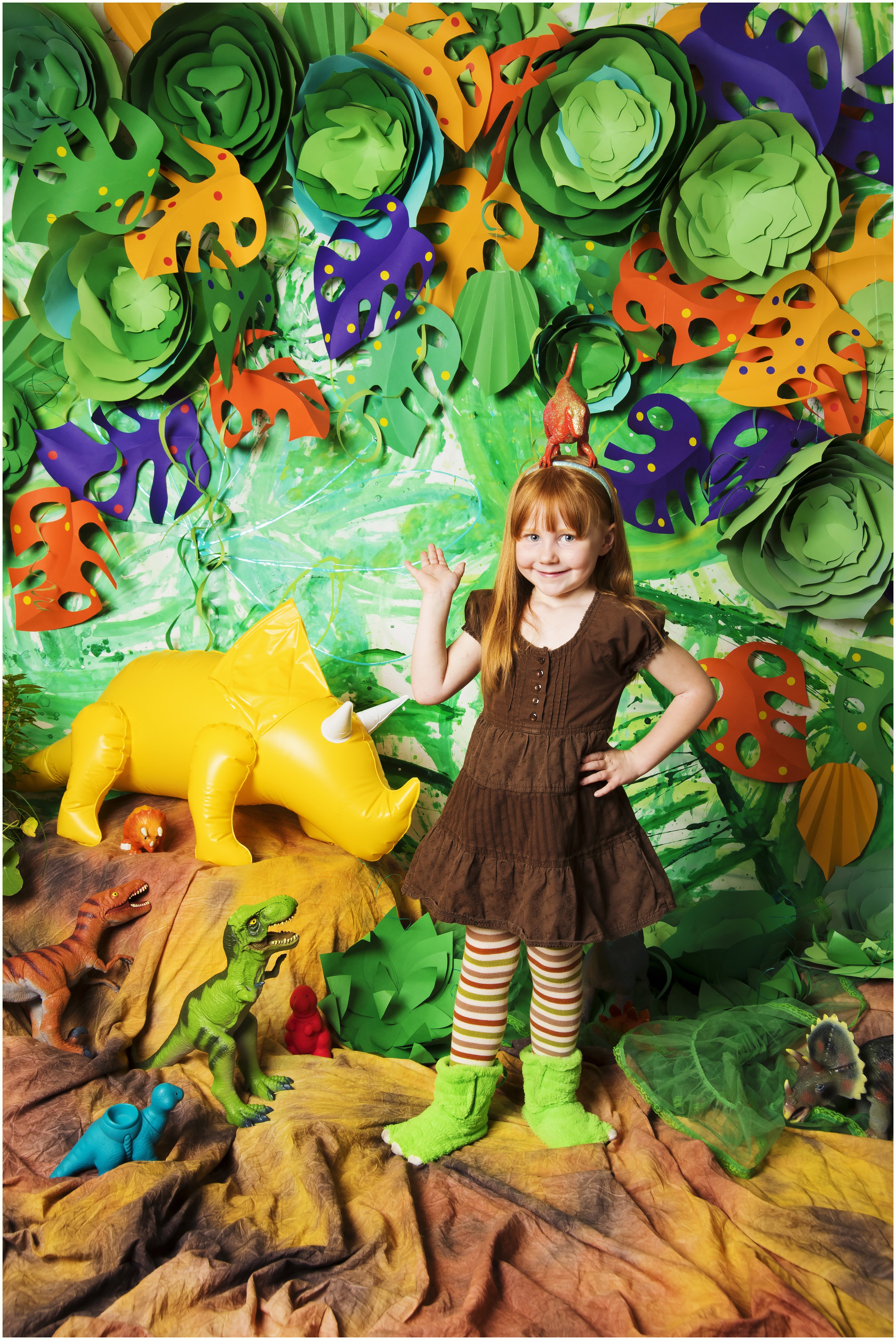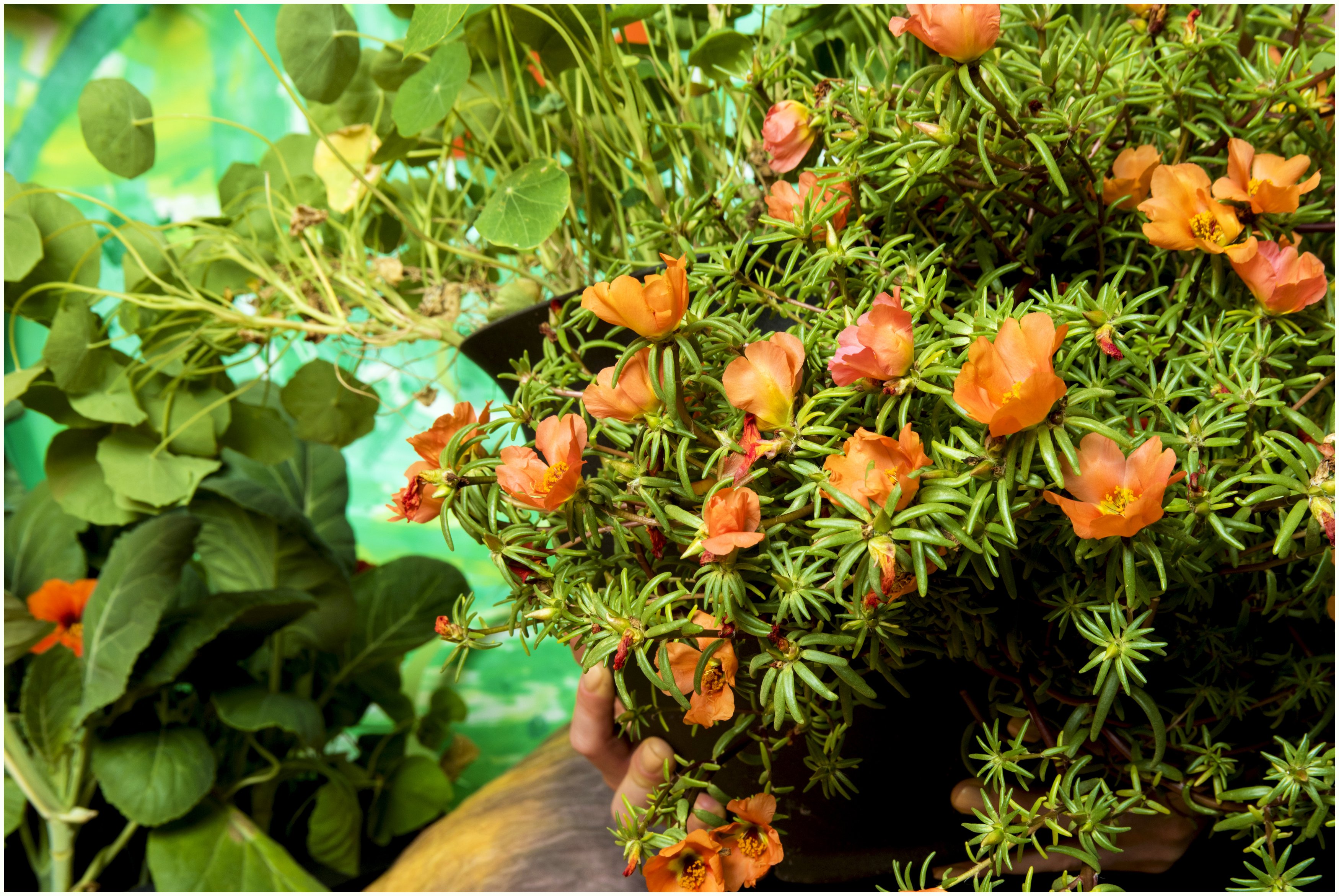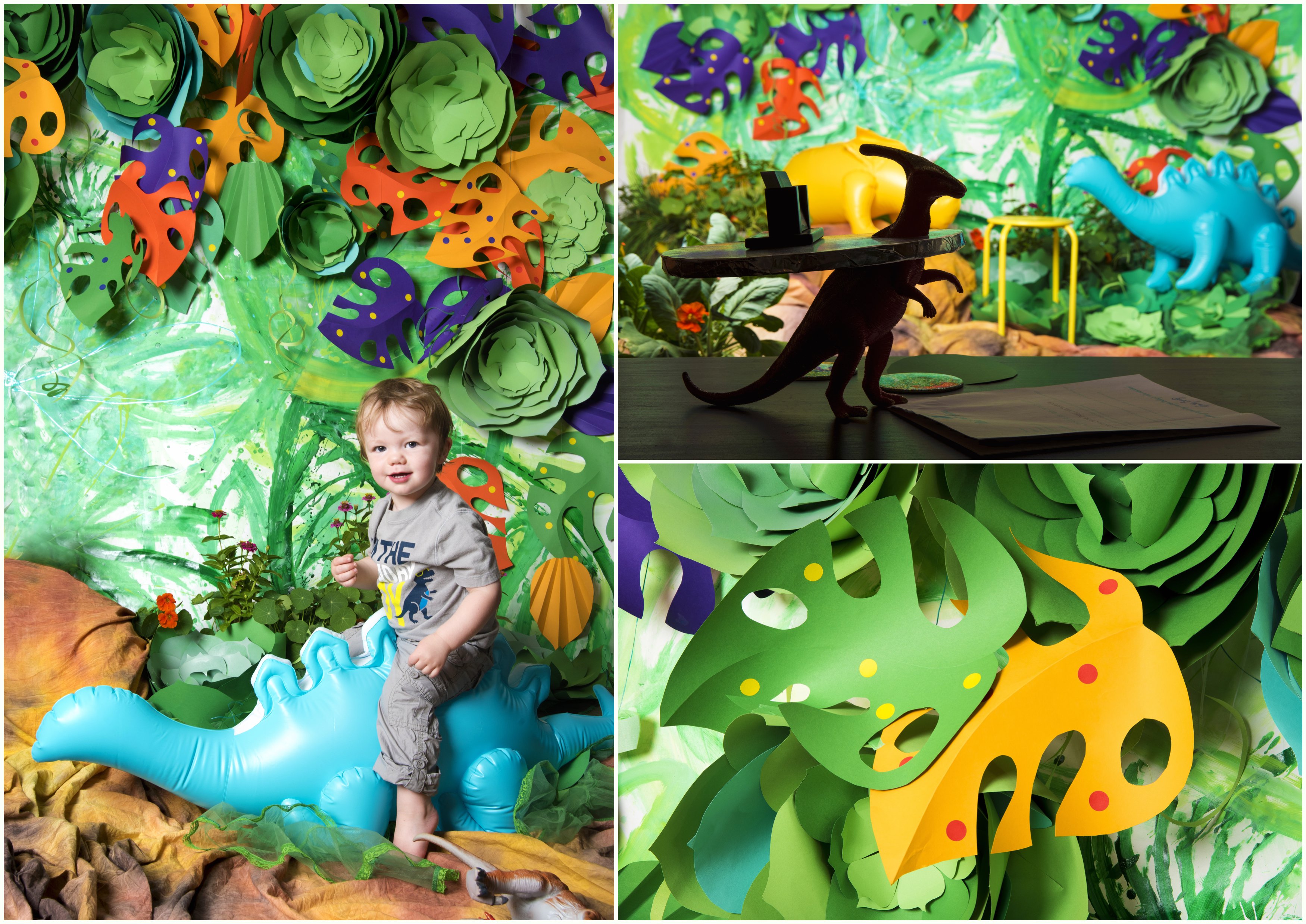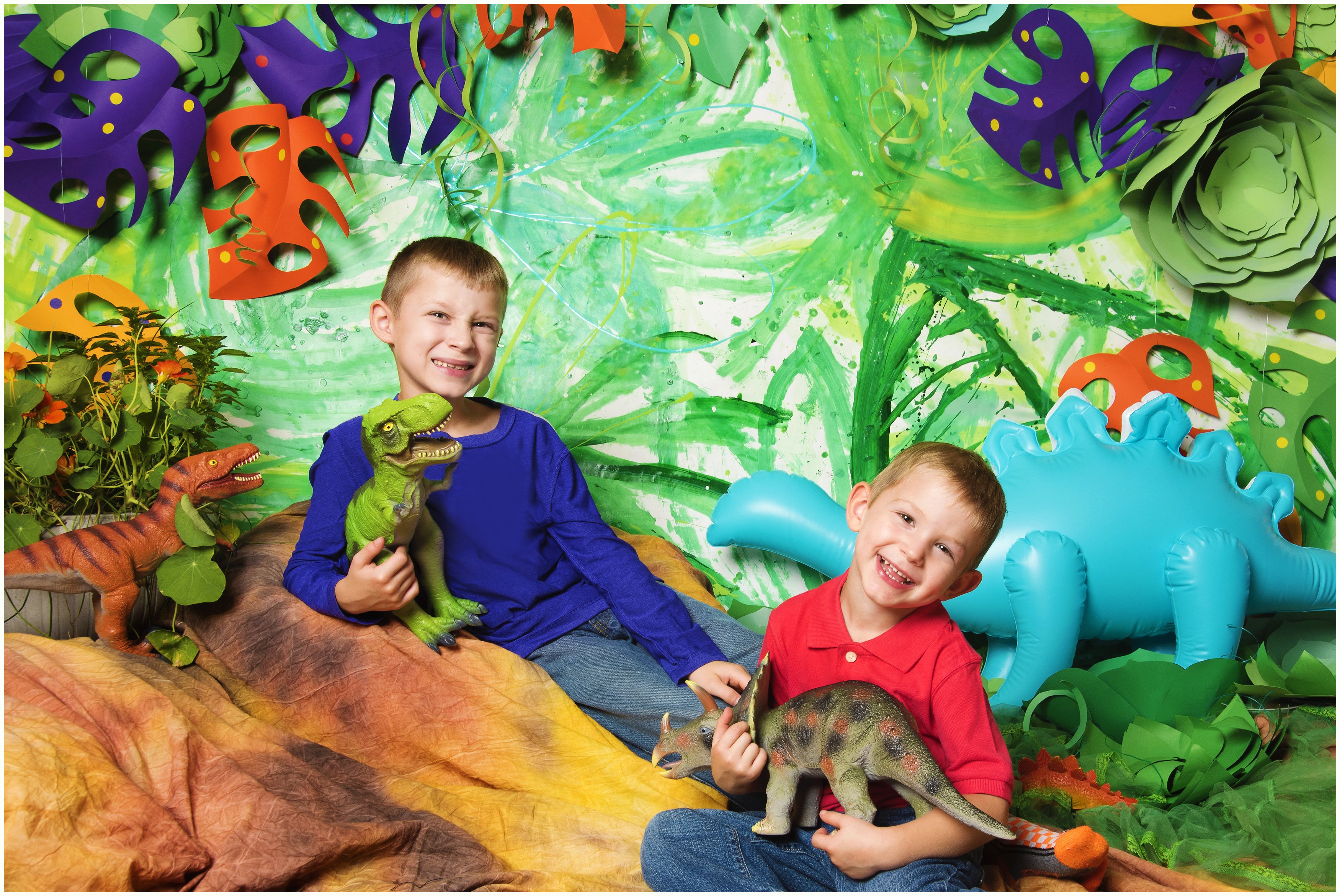 Thank you so much to the families that came out to help me realize my dino dreams with these mini photo sessions. Extra special thanks to Theodore for lending us some of his very most favourite toys for these photos, and to Melissa for her excellent assisting work and her sweet puppeteering skills. I hope you all had as much fun as I did. Until next time… roar!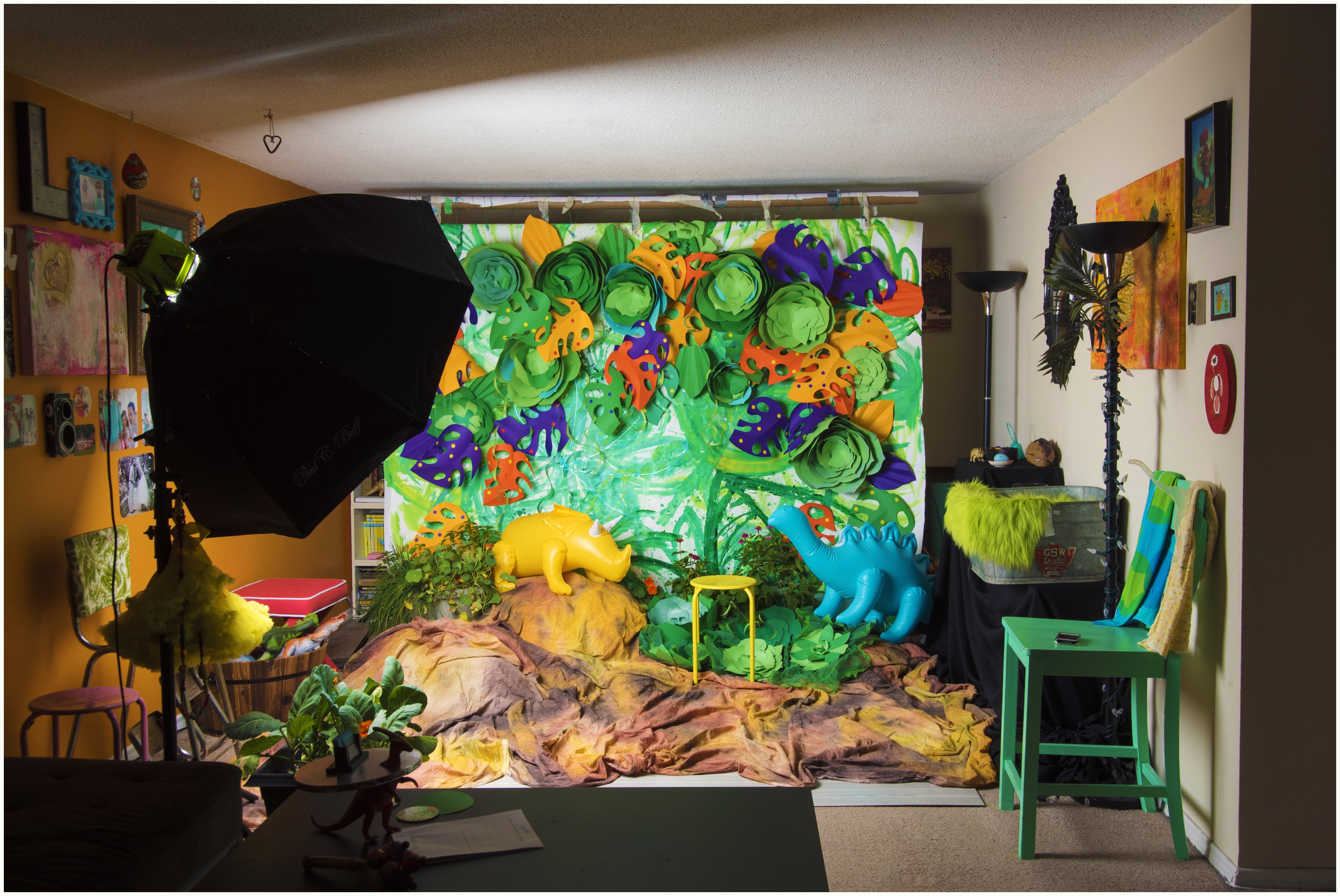 Curious to know more? Visit the Facebook Event page for Dino Minis here.