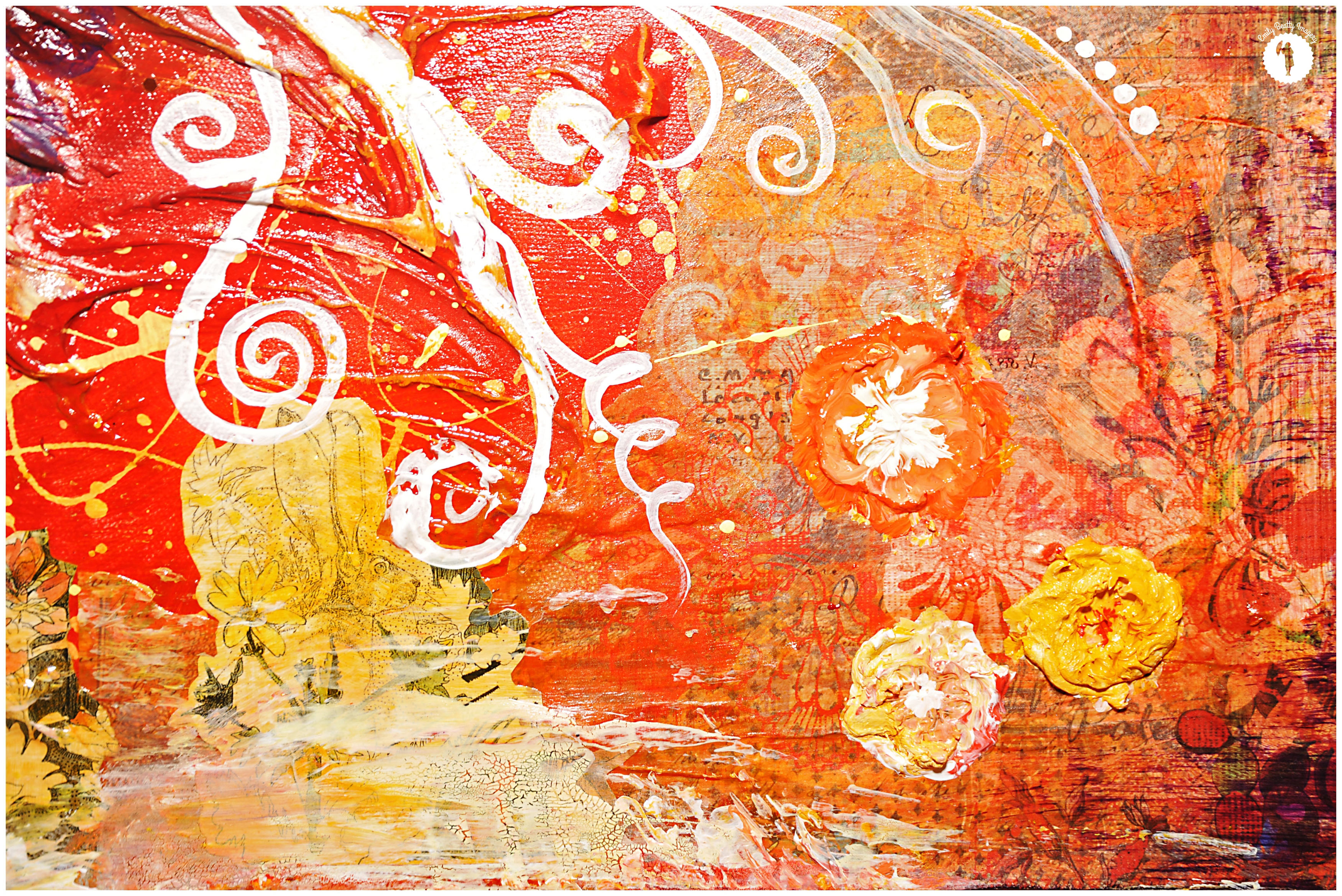 Sometime between grade school and high school, I switched from finger painting on paper to expressionistic mixed media painting on canvases. Its an art form I really love and I still indulge in a couple of times a year. In 2011, my parents redecorated their living room with an odd mix of warm and cool yellow orange, red and burgundy tones. My mom took me shopping for art to harmonize the walls and the furniture, but we quickly became discouraged at the selection of commercially produced, ready to hang art.
I told my mom to invest in me instead of buying some prefab wall art, and this triptych was the result. I think she likes it, because its still on their living room wall 3 years later.
For a couple of years now, I've been volunteering for the Cambridge YWCA, and their excellent Girls' Center. Later this month, I'll be teaching a group of 9-13 year olds how to create their own identity themed mixed media art projects. I'm really looking forward to teaching the girls some of these techniques.
Untitled Triptych, Emily Beatty 2011
Materials: water based oil paint, glass beads, acrylic polymer, National Geographic magazines, crackle gel medium, gold flakes, glitter paint, clear varnish, broken glass, copper wire, old book pages, scrapbook paper and Mod Podge