Alli is somebody that I shared plenty of lunch hours with back when we were both high school students at E.D.S.S. 15 years ago. Over the past year or two, we've had the opportunity to reconnect over several different creative projects. As it turns out, we have a lot in common when it comes to style. I was thrilled back in August when she enlisted me to create a custom photo wall for her 30th birthday party at Beertown in Waterloo Town Square. We agreed that pink, white, and gold glitter would be our theme and right away I starting imagining how I might be able to create a super sparkly backdrop for Alli's party pics.
We experienced the first big snow of the season on the November night of the party, and it certainly contributed a lovely atmosphere to the event. Big fat flakes spiraled lazily from the sky and more than once I caught party goers outside crafting snowballs and then pelting their friends. The birthday girl loves wintertime and so it didn't take too much to convince a few guests to step outside with her for some seasonal snaps.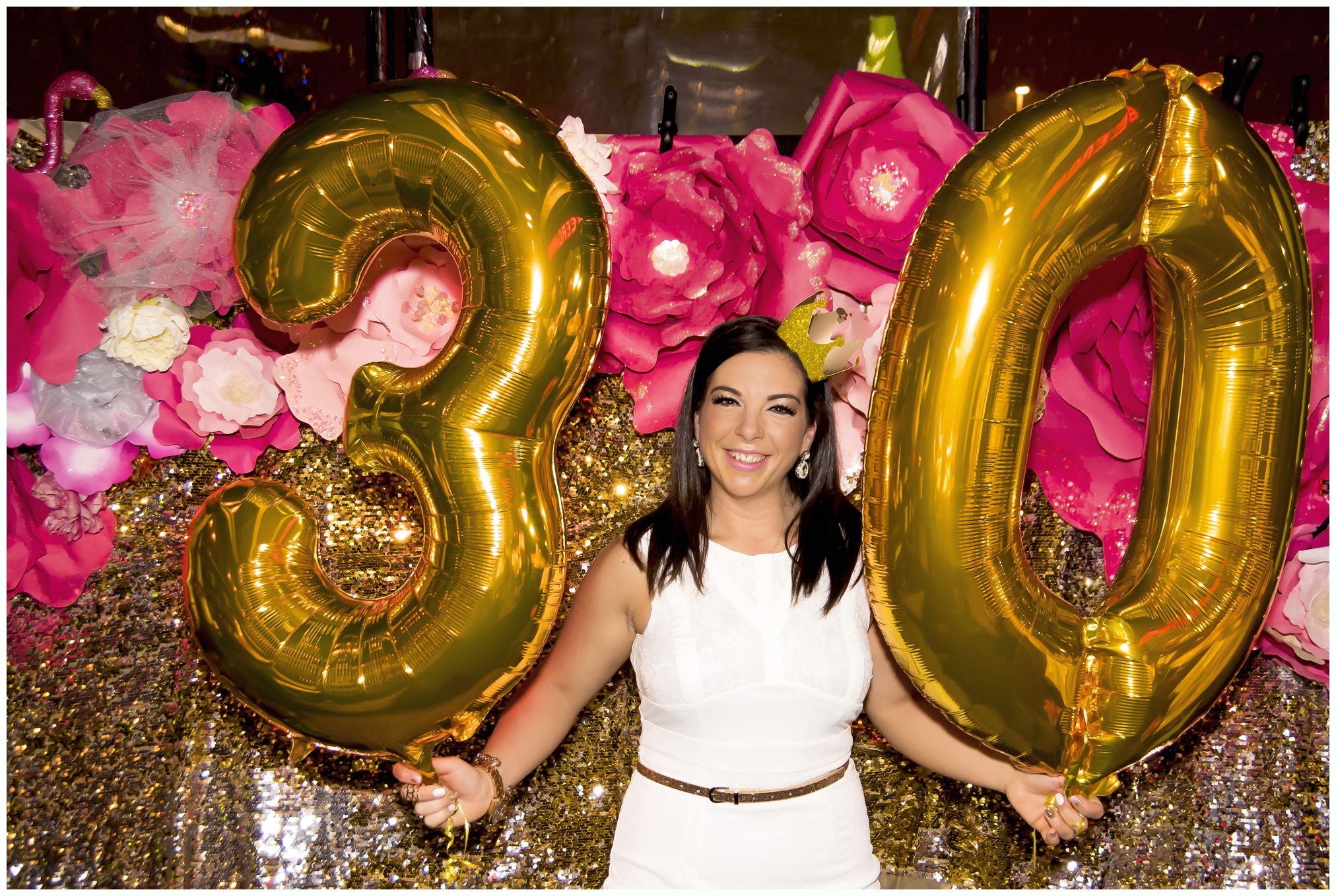 I'm so glad I got this opportunity to re-use some of the handmade paper flowers from my wedding, and to make Alli a statement wall that really dazzled. Alli's guests were treated to fabulous food, cake and cupcakes, party favours, plenty of drinks, a customized playlist, and even handmade photo props designed to accentuate our custom wall. The result was a night to remember… although now that I think about it, I suspect that not everybody survived the night with their memory perfectly intact. Good thing we ended up with all these fun party pics so that everyone can relive that festivities again and again.
Alli, may your 30th year be your best one yet.
Cheers!